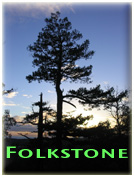 ---
Apple Owner Support
Make The Most Of Your Mac

---
Thank you for the opportunity to work with you.
I would be pleased to provide a detailed session on your areas of interest.
Please call Scott at 604 886-4573 to arrange a time.

If you have questions as you go along, please feel free to phone me. No charge for your first phone call.
My rate will be pro-rated by the minute for visits, phone calls and any related research.

During Self Isolation Protocols for Covid19, we will continue to provide community support for Apple Owners.
Much of this can be done remotely through your control of screen sharing with audio and the possibility of
providing remote access to your mouse.

In some cases when your Mac needs some hands-on care, we can arrange to accept your mac without contact
and sanitize it before and after the work is completed.

With your permission, we will bill with an eTransfer invoice to make no contact payment as simple as possible.

Please see our Folkstone Design Facebook Page for current updates
Also we are moderating Zoomers of the Sunshine Coast which is providing detailed, deep and timely Covid19 updates.

Bookmark this page.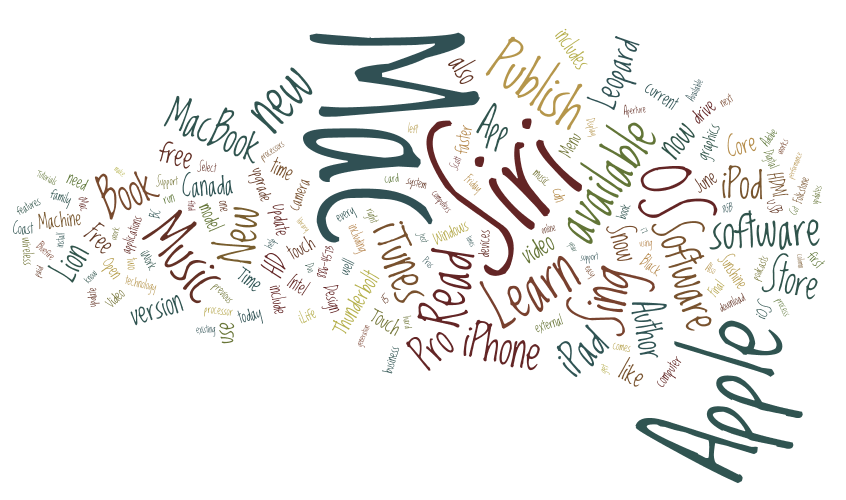 ---
We are consultants, not retailers, but we can help you locate the best technology for the best price.
We would be pleased to help you make the most of all your Apple products and related infrastructure.

Reporter Ads Reference our FaceBook Page (search on our Facebook page @folkstonedesign for ad tag line )

Our Folkstone Design facebook page is updated regularly and will display below if you do not have ad blockers installed.
This page focuses on Apple, Community, Business and to a more limited degree Deep Learning from a social perspective.
If you want to keep track of what is happening with Apple gently just Like our Facebook page.

If you want a more technical deep dive into AI, Machine Learning, and Deep learning, look at our twitter feed.
Folkstone Twitter Page on Deep Learning @folkstone Focused on Deep Learning, Machine Learning, AI and their social implications.

Thanks for taking a moment to help me stay in contact with you ( or unsubscribe )



---
Content:
Folkstone Design Location
---
Background
Folkstone Design has provided support for Apple products since 1984. Originally created as a mass market software design house Folkstone Design created and published innovative software like "Anatomist A Human Anatomy". As a regular part of our business practice we provided instruction at a university, corporate and public level. As our practice naturally expanded beyond software design to include business development, we began to design businesses like the internet provider "Sunshine Net" subsequently sold to Technovision. Today with a broad base of multi-disciplinary experience we are well positioned to help where ever you find yourself. Look around our website to get a flavour of our interests.
If you have any questions or thoughts, talk with us.

---
Services
Technologies that are motivating global change within communities
Mac Specialists: Personal Training, Software Support (Consumer and Professional).
Including purchase planning, security, installation, troubleshooting, networks and servers
Database design and implementation: iPad off-grid data capture and server sync, airable rapid cloud implementation

Business Development Strategies: Including Open Source Business Models
Research: Inter-disciplinary Approaches, Social Implications of Emerging Technology.
Long-term work in AI and Deep Learning

Complex Systems Analysis & Design:
business, economics, trade, community,
media, technology.
Multi-Disciplinary Collaboration
in pursuit of understanding the common themes
that arise in natural, artificial, and social systems.
---
Folkstone Apple Contacts
We now have a small multimedia classroom in our offices in Granthams Landing near Gibsons
We will be offering a wide range of gentle workshops for AppleTV, iOS devices, iPhone, iPod Touch and iPad and Macs
While we will focus on subjects that include pre-perchase considerations, and introduction to your Apple product we also intend to use our deep subject matter experience to explore topics themed with specific applications for instance Pages for writing and layout, Garage Band for creating your own music and many more. Our focus is on people. One of the toughest things to do on the Sunshine Coast is to set a time, place and price that works for everybody, so we are going get started and tune as we go. I should note that we have years of experience delivering training at for Apple dealers, Designing and delivering training directly for Apple, in addition to years of designing and delivering courses at SFU, BCIT and UBC. So these are small short workshops. Space is limited to eight people. You will learn more if you bring a friend. The technical name for two people working on a single device is Agile learning, so sharing is encouraged during our time together.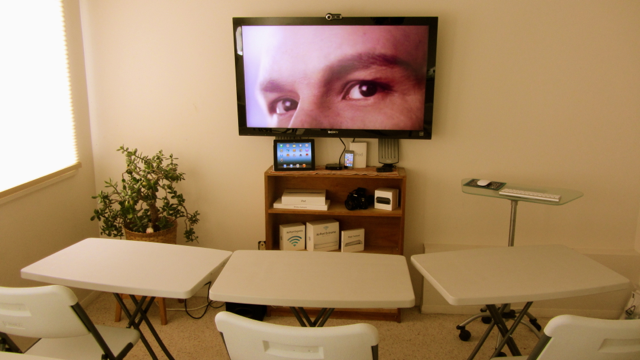 Bring yourselves and your friends. If you have an iOS, iPhone, iPod Touch and iPad as well as Mac OS X and they are portable. You are welcome to bring them along, but please don't worry if you don't have them or choose not to bring them. We will explore together with whatever you bring. The most important part of this is yourself. Initially, the Workshop will run 90 minutes. Please show up a little early so we can get the paperwork out of the way and get started right on time. The cost of the workshop will be $32.14 ( $36 with HST ), or you can purchase a three-pack of 90-minute workshops for $25 each or a Total of $75 ( $84 with HST ). The three-pack expires in three months and can be used in sequence or in combination if you want to bring a friend. They are transferable. We will be offering Workshop for both Mac OS X and iOS to use specific applications to learn the Application and focus on areas of interest like writing, publishing, photography, video, business, etc.
---
Location
We are based on the Sunshine Coast in Gibsons, British Columbia, Canada. Call us today at 886-4573
Corporate Voice Over Internet Support is also available for other areas.
Living and working on the Sunshine Coast since 1988.
---
Principal
Scott Bleackley M.Sc.(Computing Science) has been helping people explore the world with their computers for more than 36 years. Scott has taught at SFU, UBC and BCIT as well as provided personal and corporate training. Scott explores emerging technologies with an eye to which ones work best for people and the communities in which they live, work and play. You can find Scott swimming from outriggers in the Paisley islands, walking the beach or cycling the roads with a camera or two, drawing, writing, reading and deep in discussion with friends. Scott enjoys sharing his delight in the kid in us all.
---
Apple News
---

---

Buying a Mac

---

Tutorials

---

Accessories

---

Business Software

---

Some Great Free Software



---
iTunes: Free Audio and Video Podcasts
iTunes podcasts are free and include thousands of video and audio-only presentations. Subscribing places the podcast into your PodCast directory within iTunes (left column) and automatically gets new issues whenever iTunes is open and online. Subscriptions can be cancelled at any time. CBC radio and television podcast many of their programs. To browse podcasts within iTunes. Select iTunes Store, Select Browse under Quick Links on the far right. Then select PodCasts in the leftmost column. Below are some sample podcasts to get you started. Enjoy.
TED Talks (Video): Each year, the TED (Technology, Entertainment, Design) conference hosts some of the world's most fascinating people. Trusted voices and convention-breaking mavericks, icons and geniuses. These podcasts (also available in audio format) capture the most extraordinary presentations delivered from the TED stage.

Entrepreneurial Thought Leaders: Stanford Technology Ventures Program. The Entrepreneurial Thought Leaders Seminar is a weekly seminar series on entrepreneurship. (Audio)


---

Other Places To Find Software:

Freeware, Shareware, Demo and Commerical

Between paid versions, Apple provides incremental updates for all of its software using Software Update found under the Apple Menu. Apple Menu | System Preferences | Software Update enables you to tell your Mac how often to check for, download and install new updates. Once a week is generally fine.

Keeping your hardware reasonably current is also in your best interest. New versions of software and operating systems take advantage of current hardware performance to make your life easier. Older computers gradually have a harder and harder time keeping up. If you plan on replacing your computer every year or two, you will remain current and have a good resale value for your older machine. Mac OS X makes it easy to move everything to your new computer.


---
Security
Deep study: The world's safest computing environment
"More and more smart individuals, government agencies and corporations are shifting towards Apple and BSD environments in 2004," according to DK Matai, Executive Chairman, mi2g. "For how long can the truth remain hidden that the great emperors of the software industry are wearing no clothes fit for the fluid environment in which computing takes place, where new threats manifest every hour of every day. There is an accelerating paradigm shift visible in 2004, and busy professionals have spotted the benefits of Apple and BSD because they don't have the time to cope with umpteen flavours of Linux or to wait for Microsoft's Longhorn when Windows XP has proved to be a stumbling block in some well-chronicled instances."
Please note that Mac OS X Leopard 10.5.x has a built in fire wall. You can configure it using Apple Menu | System Preferences | Sharing and Security

---
dmoz: Open Directory Project
dmoz: Open Directory Project:
Category: Top: Computers: Consultants: Macintosh Systems

---
The Sunshine Coast
The Sunshine Coast is located just North of Vancouver, BC, Canada. On the mainland but accessible only by ferry the Sunshine Coast is comprised of sixty kilometers of south-facing coastline. Communities on the Sunshine Coast include Langdale, Hopkins Landing, Soames Point, Granthams Landing, Gibsons, Sunshine Coast, BC, Canada: Roberts Creek, Davis Bay, Sechelt, Half Moon Bay, Redrooffs, Pender Harbour and Egmont.
---
Apple Black Friday Sale
---
Time Machine: Fully Automated Build-In Hourly Backup
( if you would like assistance with this process, I am available, as a consultant, to assist you at 604 886-4573 )

Never again worry about losing your digital files. Time Machine automatically saves up-to-date copies of everything on your Mac ? photos, music, videos, documents, applications, and settings. If you ever have the need, you can quickly go back in time to recover anything.

Time Machine works with your Mac and an external hard drive. Connect the drive and assign it to Time Machine, and you're a step closer to enjoying peace of mind. Time Machine will automatically back up your entire Mac, including system files, applications, accounts, preferences, music, photos, movies, and documents. But what makes Time Machine different from other backup applications is that it not only keeps a spare copy of every file, it remembers how your system looked on a given day. so you can revisit your Mac as it appeared in the past.

To use Time Machine, you must run Mac OS X 10.5.8 or newer ( Apple Menu | About This Mac?). Ideally, current system software.. You also need an external Hard Drive that is 2 - 4 times the capacity of your internal drive. You can remain connected by wire to your external Time Machine backup drive. The cost of external drives relative to capacity continues to fall. You can use any external Hard Drive but may need to reformat it. Most external hard drives come preformatted for Windows machines. Reformating is not difficult and takes just a few minutes. Once the format is correct, starting Time Machine is easy and is completely automatic in its ongoing operation.

Time Machine is highly recommended for all Mac owners.
---
MoneyWorks: Seriously Good Accounting Software For Canada
( if you would like assistance with this process I am available, as a consultant, to assist you 604 886-4573 )

Get to know your business. As the cornerstone of your business, your accounting system needs to do so much more than just bookkeeping and compliance. As well as providing fast and timely financial and management reports, it needs to adapt to your changing workflows, operate with your other systems and grow with your business.

MoneyWorks works the same on Mac and Windows. Share data files between platforms or even have Mac and Windows computers accessing the same server.

MoneyWorks has been around for over a decade and is a well-thought-out accounting package that does what it should without many problems.

MoneyWorks comes in four versions that can each easily upgrade to the next: CashBook, Express, Gold and DataCentre. This provides you with a full range of funcationality as your business grows. A free trial is available. Boxed versions availabe from Apple Online or London Drugs.
---
( if you would like assistance with this process I am available, as a consultant, to assist you 604 886-4573 )

You may know about the App Store for you iPhone, iPod Touch and the iPad, the App Store is now available for your Mac.
The Mac App Store is available as a free software update for Mac computers running Mac OS X v10.6 or later. If you have an earlier version of Mac OS X, you will need to upgrade to Mac OS X Snow Leopard. When you upgrade to Mac OS X 10.6.6 or later ( Apple Menu | Software Update or paid boxed update from 10.5 or earlier) you will find the AppStore icon in your Dock next to the finder icon on the far left or top if your dock is on the side of your screen.

Apple now provides all of the software usually included in iLife and iWork bundles as separate downloadable applications. For instance: Pages is now available for $19.99 Aperture for $79.99. After a one time setup of your Mac App Store account getting new software is now as easy as clicking on buy. The software is downloaded, installed and an icon placed in your dock, ready to use. Very easy, very nice. If type free in the search field in the top right of the App Store window you will be shown a list of all the software with a price of free.

Deals: These Change. In the first week of the App Store there were some excellent deals on software like Aperture and Sketch book Pro for more than 50% off. These say for a limited time offer so it is uncertain when they will expire or when new offers will be forthcoming. Go look for the software that you want and see.

Keep your Apps up-to-date: Since developers are constantly improving their apps, the App Store for Mac keeps track of your apps and tells you when an update is available. Update one app at a time or all of them at once, and you?ll always have the latest version of every app you own.
---
eBooks from BC Libraries: Gibsons and Sechelt Libraries
in Particular to your Mac iPod Touch, iPad & iPhone
( if you would like assistance with this process I am available, as a consultant, to assist you 604 886-4573 )


Install Adobe Digital Editions on your Mac or PC
Scroll down and Click on the large "Launch" Button
Countinue through the installation.
When given the choice: Authorize your computer ( radio button: authorize is the default )
Note that the line above has a link to use if you do not already have an adobe ID
( please remember your Adobe ID ( your email address ) & password )

Install Bluefire reader reader on your iPod Touch, iPhone or iPad

Go to Install BC Libraries they have more eBooks than the local library or your local library Gibsons or Sechelt online.

Find a book that you would like to read.
Sign it out.
To do this from the BC Libraries site it will sign out through your local library
To log into your local library use the number on your card ( even if you have changed this )
and your password ( that you may have changed ) or the last 4 digits of your phone number if you have not.
This will down load as small file that Adobe Digital Editions can find, authorize and download the book from.

To get the book to your iPod Touch, iPhone or iPad
Download the free Bluefire Reader
This will download to iTunes and then sync with your ipod touch, iphone or ipad automatically.
Plugin your ipod touch, iphone or ipad and sync once you have downloaded the Bluefire into iTunes
( you will need an apple ID to down load even a free app from the apple online store )
Create an iTunes App Store account without a credit card
Once you have Bluefire installed
Open Adobe Digital Editions
It normally will offer to go out and find all of your ebooks.
Let it do this.
Or, Under the Library pull down menu ( top left within the application window )
Select Add Book and find the file you have downloaded from the library.
You should now be able to read the book in Adobe Digital Editions on your Mac.

Moving the book to your iPod Touch, iPhone or iPad
Open iTunes
Select your iPod Touch, iPhone or iPad in the left column
Select the App tab across the top of the right window.
Scroll to the bottom of the page under the title File Sharing
In the left column entitled Apps | Select Bluefire
In the right column, bottom right, select Add?
Navigate to Home Directory | Documents | Adobe Digital Editions Folder | Select your book.epub
That's it almost?
Click the Sync? button ( bottom right of iTunes window to sync the book to your iPod Touch, iPhone or iPad

Finally, on your iPod Touch, iPhone or iPad
open Bluefire
the first time you open, it will ask you for your Adobe ID ( your email ) and password
Once this is done, choose your book and begin reading.

---
Folkstone Design does not endorse and is not responsible for the content of external sites.
Links will open in a new window.