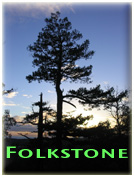 ---
Folkstone Design Inc.
Emerging Technologies and Business Support
---
Thank you for the opportunity to work with you.
We live in changing times. The design of everything from products to businesses must come before their corresponding market opportunities. Our research focuses on emerging technologies and the cultural experience that they create.
We provide a creative edge and a global mind to make better businesses. We love working with entrepreneurial Canadian businesses. From successful businesses come communities of excellence. These communities shape the way we see and approach the global village.
I am Canadian. Canadians have a reputation for solid design, excellent research and innovation. Humour too. We continue these traditions.
Our web site is unusual. We include many reference pages that provide a taste of our research. We cover a wide range of disciplines from: Voice over Internet, Complexity and Open Source, through to: Mac Support, Public Health and Federal Election Issues. Each of our resource pages provides a research slice through a particular domain. As a community service, these pages are publicly available.
---
Connections
Imaging, Open Source, Broadband, Wireless, Voice over Internet (VoIP), Public Health …

What do these things have in common?
How are they connected?
Why do they matter to you?
---
Change
Things that make a difference indirectly as we engage them.
All of our organizations depend on this but try to eliminate it as risk.
Emerging practices embrace what looks like a rag tag approach to tap this resource.

---
Complex Systems
A different approach to understanding the relationships between the simple things we see everyday.
humor, envionment, community, communication, health, business, media, technology.

---
Talk To Us Today
Apply Our Knowledge To Your Design.

Sponsor ongoing development of one of our research pages.

Commission a research slice through a particular domain.

---