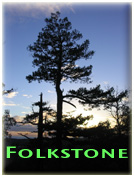 ---
Community Broadband
---
Increasingly rural communities are organizing to implement cost effective broadband access as a component of their infrastructure. Who, what, why, where and when are good places to start.
It means everybody has to work together to define and represent a competitive communications position for their community. We are the ones who care about increasing share holder value for our community. All participating organizations want to increase value for their shareholders. How do we create a model that improves share holder value for everyone.
Bandwidth Meter, SpeedTest, DSL Report
Want to know how your connection to the Web stacks up? This service will run a quick test that will compare your connection to DSL, cable modems, and more. It's as easy as 1, 2, 3...
Smart Communities Broadband News Clippings
Smart Choices wants to empower residents to make informed choices about their future.
Policy
Examples
Approaches
Support
Technologies
Investment
Conferences