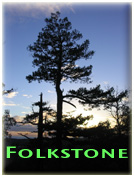 ---



Anatomist
A Human Anatomy
---
Medical - Legal Resources

---

Index

---

A bulletin board system designed for those lawyers specializing in medical cases.

An article submitted by R. James Brenner, MD, JD now available on the WWW.

Nationwide Medical Legal assistance for legal professionals. Our firm is well established in the Atlanta area, and we are able to meet your needs nationwide.

LERN is a commercial on-line service of the Legal Research Network. The mission of LERN is to network attorneys and expert witnesses in an on-line environment.