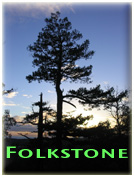 ---



Anatomist
A Human Anatomy
---
Images and Imaging Science
---
Index
---
The Medical Illustrators' Home Page serves as the Internet hub for medical illustration and related services. Publishers, advertisers, medical schools, doctors, and net surfers from around the globe are all welcome to visit here.

Image Engine is a multi-user, objected-oriented, client-server database system for the storage, retrieval, integration and sharing of a wide range of medical images. In addition to providing integrated access to digital still and video images the system will dynamically link these images to textual reports in a hospital information system.

An extensive catalogue of general and cardiologic pathology images. Each slide is accompanied by a short description. The images are in .gif format.

This electronic laboratory includes a sample of the more than 1500 archived images demonstrating gross and microscopic pathologic findings associated with human disease states.

A resource for 3D medical images and movies.

A great reference site for neuro-images and imaging information.

Medical images and robotics - The goal is to design and develop new tools to analyze multidimensional and multimodal medical images (scanner images, magnetic resonance images, ultrasound images, nuclear medicine images, etc.) in order to improve diagnosis and therapy, especially when therapy is guided by medical images (video-surgery, surgical radiology, radiotherapy, etc.).

This is a home page from the University of Texas Southwestern Medical Center - Radiology Imaging Research Center (Advanced Imaging Research - Anatomic and Physiologic). The page offers medical images and the software to view them.

Researchers on this project are presenting both a high-level symbolic model of the human brain, and a method of using this model to aid in the recognition of objects from medical images. Discussion of the methods used to obtain these models.

The Surgical Planning Laboratory (SPL) is part of the Magnetic Resonance Imaging (MRI) Division of Radiology of Brigham and Women's Hospital and Harvard Medical School. The main research of the SPL is the development of post-processing methods for digital medical imaging data and the use of the these methods for real-life medical applications.

From the Department of Radiology and Electrical Engineering, State University of New York at Stony Brook. The Medical Image Processing Laboratory is home to several research groups conducting investigations in medical image processing and analysis.